Quality Certification
By emphasizing process efficiency, leadership and product quality, Ruifan has been pursuing the promotion and emphasis on excellent business models. In this way, the company enjoys a reputation in the industry for its highest quality products, services and customer satisfaction.
REFINE's professional electronic handcuffs/electronic bracelet series products have passed a variety of honorary certifications from domestic authoritative certification bodies to ensure that we continue to meet or exceed customer requirements.
electronic ankle bracelet certified by the Ministry of Public Security Security Product Testing Center
East China Institute of Metrology Beidou Testing Certification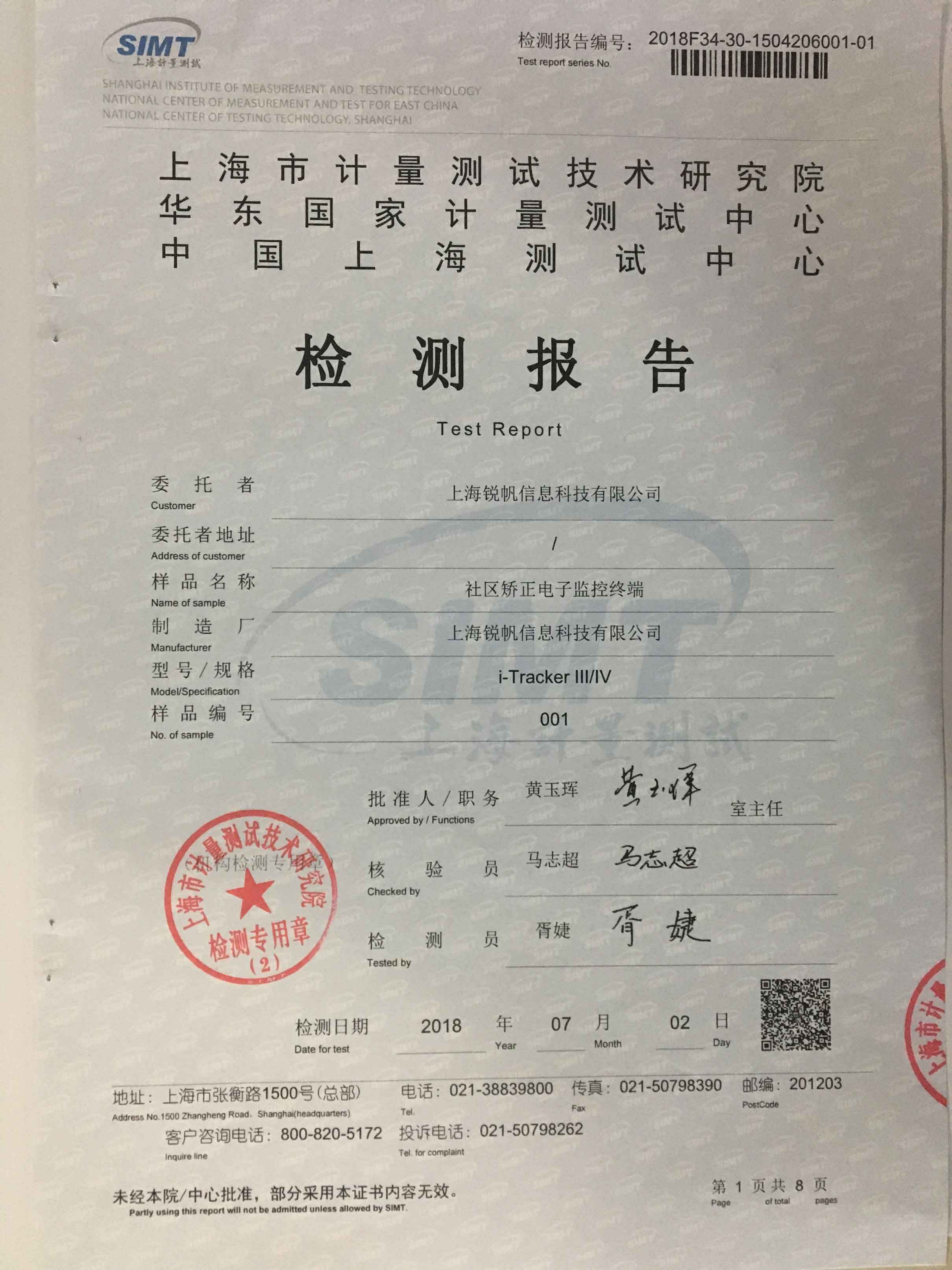 Radio electromagnetic radiation testing and certification
Committed to quality and sustainability
Quality policy
We are committed to providing the best professional products and service solutions for offender monitoring through continuous improvement of refined scientific management and control processes, so as to bring changes to the judicial community corrections, public security, procuratorial system industries and our customers.
Environment and sustainable development policy
We are also committed to creating a good workplace, conducting business in a sustainable and environmentally friendly manner, protecting the global environment, and protecting the health and interests of employees and customers. Therefore, on the basis of complying with local environmental laws and regulations, REFINE continuously improves its products and processes, while ensuring product quality, and promoting these goals to our customers and supply chain.
Work in progress
REFINE always believes that excellence begins with ourselves, and if we want to achieve the glory of others, we must first start from ourselves, make unremitting efforts, pursue excellence, and win-win cooperation. Because of this, we fully assume corporate social responsibility and actively promote the company's development through the following methods:
Strictly implement our business control process
Customer-centric
Continuous improvement and perfection